The National Basketball Association is one of the most popular sports leagues in the world and most certainly the standard when it comes to pro basketball. Now over 74 years in existence, the NBA has been an avenue for some of the most memorable moments. Its deep history has also made it an avenue for some pretty strange happenings.
Let's take a look at some of them below:
Air Jordans Were Once Banned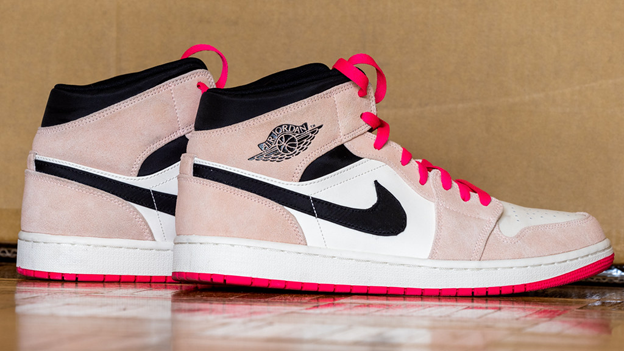 It's hard to imagine such an iconic brand being banned from NBA courts but, as a matter of fact, the very first iterations, the Air Jordan 1s, were cast out by the league – at least they tried. The brand sprang up in 1985, with Nike taking a chance on a yet unproven athlete in Michael Jordan. Given the league's uniform policy and the fact that the 1s were red and black, Commissioner David Stern fined Jordan $5,000 for every game he played in them.
He didn't mind as Nike paid the fines, even having no idea the Jordan brand would blow up to be as big as it's gotten to be. The fact that it was banned also helped the shoes gain popularity. The Air Jordan 1s are still one of the most popular sneakers in the world today.
The Three-Point Shot Didn't Originate in The NBA
The three-point shot is now the league's main weapon, with basketball having evolved from a game dominated by the big men to one in which spacing and shooting have taken up chief importance.
As it turns out, though, the three did not start in the NBA. It has its roots in the ABA.
The NBA didn't implement the shot until the 1979/80 season but they're all the better for it.
Teams Were Not Always Guaranteed Possession of the Ball After Conceding A Basket
Handing the ball over to the other team after you've scored on them is pretty automatic. There's no situation in which you get possession back after scoring a field goal without stealing it. Back in the day, though, players would have to go through a jump ball after every basket.
So teams could have scored several baskets in succession without having to give up possession, as long as they could secure it again from the next jump.
No One Has Ever Recorded A Quintuple Double
Double-double and triple-double stat lines are pretty common occurrences in today's game. Some players have even averaged a triple-double across an entire season. A quadruple-double is a lot harder to achieve, and only a handful of players have been able to post it (four, to be exact). A quintuple-double has never been recorded and it's probably going to be a long wait to see one. There are probably some bookmakers out there offering odds on such a stat line but, in the meantime, there are enough NBA spreads on offer to take care of a lifetime of betting.
Paul Pierce Played Every Game of The 2000/01 Season After getting Stabbed 11 Times
Former Celtics star Paul Pierce sustained 11 stab wounds at a nightclub in Boston in September 2000 but was still able to suit up for his team thereafter. Pierce was attempting to quell a fight when he was stabbed, also getting a bottle broken over his head. Teammate Tony Battie rushed the star to the hospital, where he underwent emergency lung surgery.
Pierce was back practicing just three days later and amazingly played all 82 games for the Celtics that season. He was actually the only Celtic to suit up for every game that year.
A Former Indiana Pacers Player Once Tried To Rob A gas Station Whilst Still On The Team's Roster
Former Indiana Pacers center Reggie Harding once tried to rob a Detroit gas station at gunpoint in 1968. Harding, who had been in trouble with the law since his teens, did not conceal his identity well enough – it would have been pretty hard seeing as he was a 7 ft NBA player. Legend has it he had actually robbed that same gas station before.
The store's attendant is said to have told Harding "I know it's you Reggie," to which he replied, "No man, it ain't me."
Harding was released by the Pacers in July of 1968, the attempted robbery took place in June. Reggie was hospitalized two weeks after the incident, having gotten shot in both legs. He died violently in 1972, succumbing to two gunshots to his head around 20 minutes after getting into an argument with his assailant.
God Shammgod Is A Real Person
Though regarded as mythical, God Shammgod is actually a real person who did play in the NBA. Shammgod played 20 games for the Washington Wizards in the 1997/98 season before going on to have a successful career in China.
The 44-year-old now works as a player development coach for the Dallas Mavericks. If you're even a mild basketball fan, you've probably seen or heard of the Shammgod crossover. He would be responsible for that.