Beyoncé is a big name in the music industry and has millions of fans all across the globe. This pop singer, who is also a brilliant actress, a strong philanthropist and a very loving mother is amongst the most beautiful woman in music.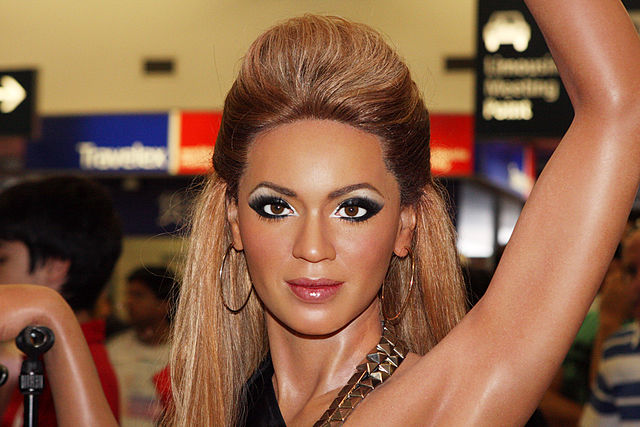 She began her career as a solo artist, winning five Grammy awards for her solo album which certainly gave her a kick-start to her glorious career. 'Dangerously in Love' had created a buzz in the industry and cemented a reputation for her as a solo singer. Since her childhood, Beyoncé was having a great interest in music and dance which she later chosen as her career. Here are some interesting facts about Beyoncé that every fan must know.
Special Affection for T-shirts
It is surprising to know that this glam goddess of the industry prefers to wear simple t-shirts. The outfits she usually wears for her performance and awards nights are amongst the trendiest ones. According to a popular magazine this celebrity always prefers to choose James Pierce white t-shirts and has a nice collection too.
Allergic to Perfume
It is shocking to know that Beyoncé, who is no stranger for making successful perfumes, is highly allergic to perfume. The perfumes used by her are all chemically altered so that they don't have an allergic reaction on her.
Teased Over Her Ears
As a teen, she was the victim of bullying because she had a bigger set of ears compared to others. This was disclosed by Beyoncé herself in an interview. We're sure those bullies are regretting making fun of her now!
Loves to Surf the Web
Beyoncé also loves to spend hours browsing the Internet and loves to visit the mobile version of all her favourite websites during her travelling hours. It also helps her keep update with the current fashion, design and music.
She Has Her Final Say on Decor
Beyoncé is very particular about the clothes and products used by her and her husband Jay-Z. From the clothes to the accessories and products, she has a certain flair for everything. This queen of music always rules the roost when it comes to finalise say on things.
A Big Fan of John Lennon
Beyoncé started her singing career at a very small age. Her mother was a professional stylist and costume designer and her  father ultimately became her manager. This diva was a big fan of John Lennon and just loved to perform on John Lennon's songs during her school days giving her first performance "Imagine" when she was just seven years old.
Loves Rock music
Although she is a chart topper for R&B and hip-hop tunes  she has a special affection for rock music and has stated that Peter Gabriel is her personal favourite, loving the purity of his voice.
Bootylicious
Beyoncé created a new word which has been added to the Oxford English Dictionary – 'Bootylicious', meaning "Esp. of a woman, often with reference to the buttocks: sexually attractive, sexy; shapely"