Are you running out of storage in your home? Or maybe you've just moved into a new property and you're wondering how to maximise the space? Fitted storage could be the ideal solution. In this article, we'll take a look at what fitted storage is and its many benefits.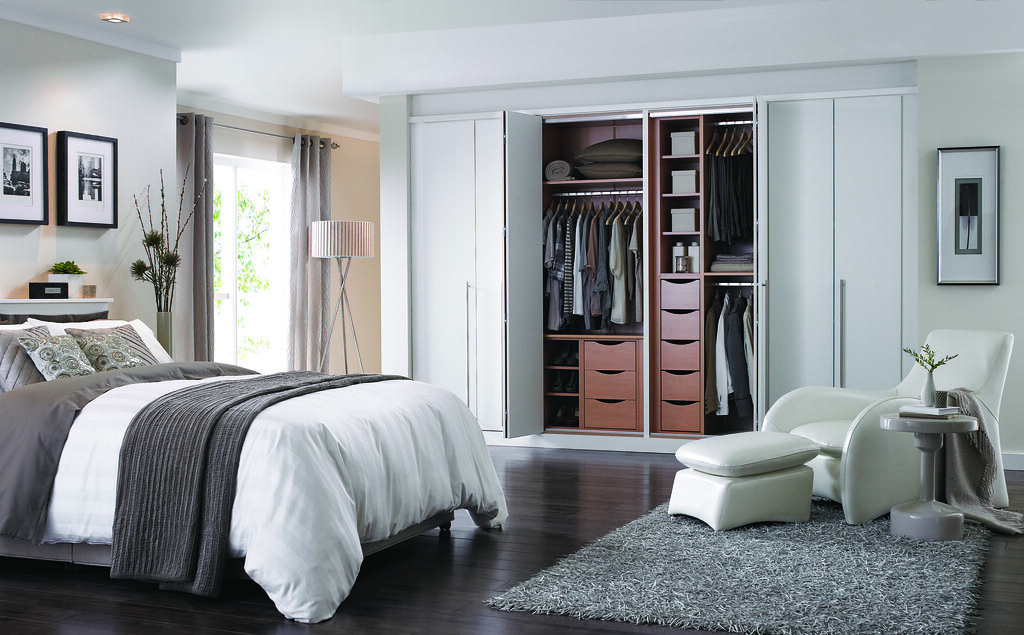 What is fitted storage?
There are many different types of fitted storage that can be used to maximise space throughout the different rooms of your home.
Bedroom storage such as fitted wardrobes.
Living room storage such as fitted wall units and shelving.
Understairs storage like cupboards, shelving and wardrobes.
Home office storage like desks, cabinets, drawers and bookcases.
Other fitted storage for your kitchen or utility room, boot room, games room or any awkward unused spaces like alcoves or nooks.
Reasons to choose fitted storage
There are many benefits to opting for fitted storage for your home. Here are just some of the reasons you might want to consider installing fitted storage.
Fitted storage is bespoke
The storage is crafted around your home which makes it perfect for making the most of any awkward angles or little nooks that can often be found in a period property that would otherwise be wasted space. With fitted storage, you don't need to worry about whether or not standard, freestanding furniture will fit, or how you'll get it upstairs or around tricky corners.
It helps to keep your home organised
Fitted wardrobes can be configured to your exact requirements so you don't need to worry about squeezing your clothes, shoes and accessories into a one-size-fits-all wardrobe. Fitted wardrobe interiors can be divided into sections so that everything has its place, which makes it great for keeping things organised and finding what you need without a fuss.
It looks good
Good-quality fitted storage typically looks sleek and stylish and like it truly belongs in your home. Plus it has none of those awkward-to-clean gaps you often get with freestanding furniture and it can be matched to the overall décor and feel of your home too.
It's fully customisable
As fitted storage is custom-made, you can choose whatever styles, colours and finishes suit your home and your taste. So whether you're looking for something minimalist chic, elegant and classic or cosy and traditional, there will be options to match, right down to the paint finishes and handles.
It can add value
Fitted storage can also be an attractive feature to buyers if you decided to put your property on the market further down the line. Storage is something many homes are short on and knowing that your property comes with in-built storage can appeal to people looking for a home they can move into right away. According to Ideal Home, fitted storage can add considerable value to your home when it comes to selling your property, with inbuilt walk-in wardrobes increasing a property's value by over £100,000!